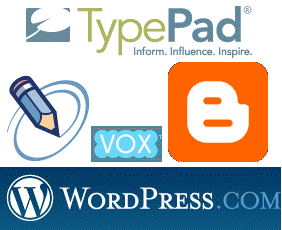 Find the Right Blogging Platform For You!
There are many different blogging platforms out there but it is important to make the right choice. Blogging platforms can serve different purposes. One platform may be great for a blog about sports, while another blog may be perfect for fashion or journalism. It all depends on what you need. Do you need a platform that has a variety of templates? Do you need a blog that allows you to upload videos from your computer for free? Do you need a blogging platform that allows you to place ads?
You need to decide on a blogging platform based on your needs. The best way to find the perfect blogging platform for you is by visiting different blogging platform sites and looking at the services they provide as well as their pricing.
Here is a list to get you started. These are the top ten blogging sites according to TechnoZeast.com

Share and Enjoy