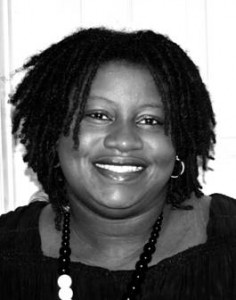 Kristina Daniele, Co-Founder of Moms of Hue (momsofhue.com), has a passion for VOICE. She believes that everyone should be heard and that nothing resonates better than intelligent and well-written words. Moms of Hue, founded in May 2009, is a blog-style magazine focusing on giving Mothers of Color and Moms raising Children of Color a voice online. The blog-zine offers insight into the lives of various women through personal essays written by a ever growing collection of talented writers. Currently, there are fourteen writers actively engaging in discussion. New content is published daily and we feature several guest writers and a bi-monthly "In the Spotlight" section highlighting a Mom of Color.
Check out some of their most active writers:
T. Allen Mercado who writes the candid weekly column Sweet Tea Tuesdays
Catherine Anderson a single mom who parents in the hue and is dedicated to transracial and open adoptions.
Barbara Henry, a single mom with a passion for speaking what's on her mind.
Ana Gazawi, who is dedicated to living green and holistically while parenting multiracial children.
Tiara Faith McCray, who writes from the place of creative wisdom.
Orlena Grant, who gives "Momager" a whole new meaning.
Traci Lee, who has a passion for education and mentoring young girls.
Pascha Dudley, who talks about saving your money and finding deals.
This is a great website with wonderful writers and posts. Visit them today at www.momsofhue.com

Share and Enjoy