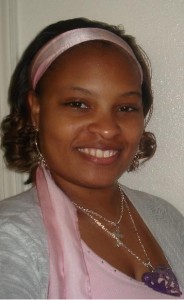 Dominique Watson is a writer, published author and magazine/business owner.  She began writing poetry and short stories at a young age. Dominique has published three inspirational books "Inspire Me Young", "How to Keep God in your life" and "The Tension Reliever" which is her first poetry collection. "Too Much Untold" and "Truthfully Untold" were released in 2009 and 2010. 
She owns an online magazine for writers called "From A Writers POV". She also writes for the magazine's blog "The POV Lounge".  
Her hobby's are reading, writing and making jewelry. 
Dominique is currently working on getting her Associates Degree in Psychology and expanding her magazine all over the internet. She lives in San Diego with her husband and daughter. 
For more about Dominique, check her out at http://dominiquewatson.webs.com
The POV Lounge is the blog for Dominique Watson's magazine From A Writer's POV. The POV Lounge features, authors, writers, spoken word artists, business owners etc. Dominique also gives daily advice and tips to authors and writers and encourages them on a daily bases about the writing career. Authors and Writers can also receive free exposure and promotion. http://thepovlounge.wordpress.com
Thanks, The POV Lounge

Share and Enjoy