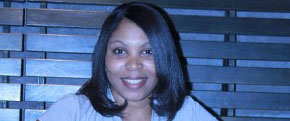 My blog:
My blog, www.elementsofencouragement.blogspot.com is a new blog that is designed to inspire, encourage, and enlighten all who will read it. It is filled with prayers, confessions, and tidbits of helpful information on how to utilize your faith, enhance your marriage, and featured articles of inspiration. The readers can also shop with our affiliate advertisers, connect with others through the "Google Connect" and "Facebook" links, listen to music, browse the web and follow me on twitter. Lastly, all inspired readers can sign up to follow my blog as well.
Angela Clark's personal Bio:
My name is Angela Clark, I am born again believer who has a strong desire to win the lost at any cost. I am a devoted wife who cherishes her husband, a loving mother who imparts wisdom to her child, and a very hard worker with a strong work ethic. I also possess a talent for creativity and writing. In essence, I aspire to be the Proverbs 31 Woman.
Black Blog of the Week at The Black Blogger Network to get your blog featured, email us at BlackBloggerNet@gmail.com

Share and Enjoy