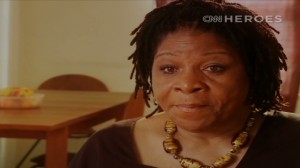 From Crack Addict to Hero and Healer: A Black Woman's Journey
More people should know about this woman. According to CNN, Susan Burton was a repeat felon. She served 6 different prison sentences in the 80s and 90s according to CNN. She never wanted to go back but continued to end up in situations that landed her right back in prison. Burton started using crack after her 5-year-old son was hit by a car and died in 1981. After the tragic accident she began doing drugs, presumably to ease her pain.  In 1997, Burton's cycle of drug use finally ended after she entered a rehab facility. After becoming clean, she decided that she wanted to help other women that have experienced similar circumstances.
She bought a house after saving money from working as a care giver.  Then, she opened up her house to newly released female felons. She started out with ten women and as time went on her reach expanded. Now she has 5 houses and serves a number of women. She encourages them, gets them enrolled in school, and helps to put their lives back on track. Her program, A New Way of Life Reentry Project, is proving to be successful in helping women stay clean, out of prison, and back on their feet. She was recently named a CNN Hero.
Susan Burton is one powerful Black woman! We should honor her and other women like her more often.
Read the CNN Article and Watch the Video
Visit Her Website: www.anewwayoflife.org
To suggest a website or blog to be highlighted at BlackBloggerNetwork.com email us at blackbloggernet@gmail.com

Share and Enjoy