Calculated Optimism: Africa's Growing Young Population, Demographic Dividends, and the African Renaissance
by Wilson Idahosa Aiwuyor (The African Assignment)
Some analysts have expressed concern over Africa's population trend, claiming that the continent is overpopulated. They are, understandably, concerned about the strains of Africa's population on the environment and natural resources. They caution against the effects of overpopulation on poverty reduction effort and on the continent's overall capacity to sustain its people. But Africa's population dynamic must be put in simplified statistical perspective in relation to other regions of the world in order to answer questions about sustainability, poverty and overpopulation.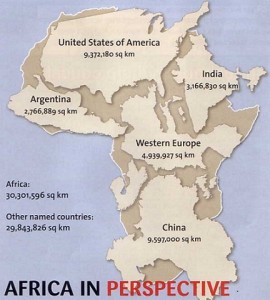 Is Africa Really Overpopulated?
The 2010 World Population Data Sheet reveals that Africa has a population density of 34 people per square kilometer. With a population density of 170 people per square kilometer, Western Europe is five times more densely populated than Africa. The European Union, on the other hand, has a population density of 115 people per square kilometre, making it more than three times as densely populated as Africa. Yet, unlike Africa, neither Western Europe nor the EU bloc is considered overpopulated in popular discourse. Continue Reading
Wilson Idahosa Aiwuyor is a student of International Relations. He is a Public Policy and International Affairs Fellow at the Woodrow Wilson School of Princeton University. He could be reached at aiwudaho@gmail.com.

Share and Enjoy