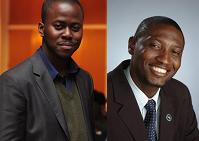 About The African Assignment
The African Assignment is meant to stimulate thoughts on various aspects of Africa and explore opportunities for the younger generation to shape its future. We intend to engage young folks to think critically and strategically beyond media sensation on issues of African development. The blog is an extension of the CONNECT network, a non-profit network which links African students associations in colleges as well as individuals genuinely concerned about the future of Africa.
We aim to explore how we, the younger generation, can contribute to Africa's transformation in the 21st century by understanding Africa's fundamental developmental challenges, immersing ourselves in strategic thinking, harnessing our youthful energy, talents, technological resources, and ideas to confront the continent's problems.
http://www.assign-africa.blogspot.com/
Seun Aladese is a graduate of Communication and Media from the New Jersey Institute of Technology, where he was a member of the Albert Dorman Honors College. He is the president of the Essex County College Alumni Association. He actively researches the intersections between communications and collaboration as a means for developing social innovation projects.
He co-founded CONNECT, a non-profit network which  uses the African Assignment Blog as an outlet to more thoughtfully and provocatively engage young people on issues of Africa's transformation. Seun finds time in between work and study to coordinate the activities of the CONNECT network in New Jersey while engaging in entrepreneurial pursuits in the fields of digital imaging and documentary film.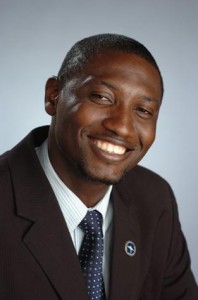 Wilson Aiwuyor is a researcher and co-founder of CONNECT. He is a graduate of International Relations from the Maxwell School of Citizenship and public Affairs at Syracuse University in Syracuse, New York. He is a recipient of the Maxwell School's Goodwin Cooke Award for Leadership in International Relations. He is also a Public Policy and International Affairs (PPIA) fellow at the Woodrow Wilson School of Princeton University. During a research internship at the Center for Strategic and International Studies (CSIS) in Washington, DC in 2008, Wilson provided research assistance for a policy project, U.S. Africa Policy beyond the Bush Years: Critical Challenges for the Obama Administration.  Wilson's interests include public policy, regional integration, globalization, global political economy, governance and human rights, political organization, global peace and security, and public diplomacy.

Share and Enjoy