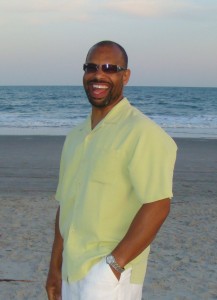 The Hall Way Monitor – http://thehallwaymonitor.blogspot.com/ 
As the Director of Sales and Business Development for a software developer, I have been in the technology industry (both hardware and software) for about 18 years. I am also a writer and father who has watched on the sidelines for too long, as our urban and inner city communities across this country slide further and further behind. I could just continue to moan and complain about what needs to be done and who needs to do it, or I can get in there, roll up my sleeves and get my hands dirty. Well, I did love playing in the dirt as a kid and that is what it is going to take: child-like enthusiasm, optimism and energy, paired with an adult's experience and the technological resources and people who are unafraid and willing to use them all.
The purpose of my blog is to call all those in the African American communities who have succeeded in their lives by overcoming many obstacles, to come home where they are needed. Some of them have not left, but could do more to help communities in these desperate times. To that end I am embarking on a venture to recruit and build a volunteer network of African American, and other, professionals, entrepreneurs, executives, etc, who meet and organize to support existing community organizations and schools in inner city and urban areas. To show a more positive face to the African American and other minority youth, who currently only see the stereotypical images that popular culture shows them.
This venture is called, The Rose of Education Organization (http://www.theroseofeducation.org/), and I am actively seeking people to work with me on this and invite all who might be interested to contact me for further details.
Site description:
We all remember being told "No running in the halls!" at school. But they were so wide open, you couldn't help it. And when they waxed or mopped the floors… sliding for days! Well, I won't stifle that spirit of enthusiasm with cries of "Respect my authoritah!", but encourage it, along with more than a little disregard for Politically Correct rules. I hope my blog will invite enthusiastic commentary and exchanges, with few rules other than my promise to, 'tell it like I think it is.'

Share and Enjoy