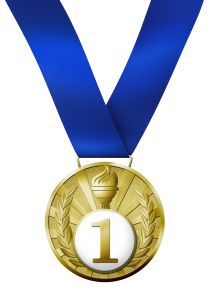 Get more subscribers to your blog by hosting a contest. Create a contest and get readers to join by subscribing to the site and submitting their information. This is a simple fun way to increase readership. Provide readers with a simple gift of appreciation.
Make sure that the prize is of value to your readers yet not costly to your pocket. It is better to have 5 prizes than one grand prize because it increases the chances of winning for your readers. You will also have more happy winners talking about the prize they won from your site. This word of mouth will in turn, increase the amount of traffic to your site. Join in on contest fever. Your readers will love you for it!
This blogging tip was brought to you by The Black Blogger Network's
"Blogging for Success Series" by Jessica Ann Mitchell
Have some tips of your own? Email us at info@BlackBloggersConnect.com.


Share and Enjoy