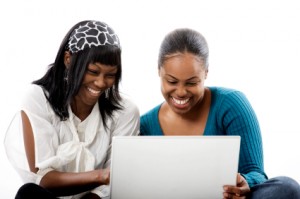 Partner With Other Bloggers For Success
The best way to build a name for yourself on the web is by having friends in your niche. You can collaborate on a project together or a series of articles. Your collaboration partner can tell their readers about your site and link to your site. You can do the same in return. This way, two sites with different readership can gain more readers. Competition is stiff on the web.
Sometimes the best way to succeed is to pair up with others that are working towards the same goal as you. Blogging can be lonely and hard but it doesn't have to be. Search the web and find others with the same writing interests as you. Send them an email or submit a comment to their site. If you have a good proposal, they'll probably be more than happy to work with you.
This blogging tip was brought to you by The Black Blogger Network
"Blogging for Success Series" by Jessica Ann Mitchell Have some tips of your own? Email us at info@BlackBloggersConnect.com.


Share and Enjoy