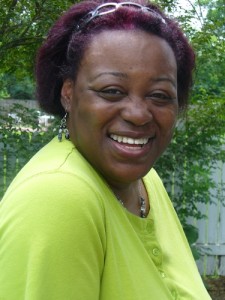 Marsha Jones clearly breaks the rule that says you have to live in a big city to be a successful writer. A graduate of Purdue University, Marsha has worked in the public relations, crisis communications, and social marketing field for more than 20 years.
Affectionately known as "Queen Marsha or QM,"  she shares motherly advice for Gannett Rochester Newspaper's website on MomsLikeMe.com and her blog, "The Queen's Chair" can be found on blackauthorsconect.com and she writes her weekly 411 column for The Buffalo Challenger. Her works have appeared in such regional publications as about…time magazine, her magazine, Rochester Business Magazine, Women In Motion, Scene Entertainment Weekly, and Gannett's The Insider and the Democrat and Chronicle.
Marsha's short stories have been published in Visions and Viewpoints: Voices of the Genesee Valley and COMPEER's The Healing Power of Friends.
The past president of the Rochester Association of Black Communicators (RABC), she chaired its now defunct Ethnogenre Film Festival for five years.  Her parents are from Guyana, South America, and Christ Church, Barbados, respectively.
Visit Her Website: www.queenmarsha.com

Share and Enjoy