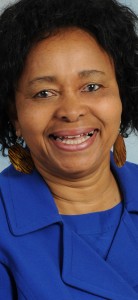 Bio:  Nonqaba is a graduate of Columbia's University's Journalism School in New York.  She lived in Toronto, Canada for ten years before she returned home to South Africa in 1997.  She is the author of Sweetness The Novel.  She is also a film producer and critic.
Purpose:  To use the web as a platform to tell our stories.  (see all the posts in the website)
Learning About The Sweetness Novel
Bongani, the character in the novel Sweetness was inspired by three things.  I write in a language on loan, English that is.  I learnt how it works through my teachers who could not give me books to read because African schools did not have libraries.  The first time I stepped into a library was at the University of Zululand where Ma sent me with her savings.
Bongani was also inspired by my friends Zethu Masuku and Mazethu Zondi, who were studying Library Science.  It was such a unique university course, I think there were only five of them in their final year.  Indeed, I spent many hours at the Killy Campbell Library on Musgrave Road doing research on sugar production.
I also tailored Bongani on real heroes, ordinary men who survived apartheid and found opportunities in what is known as the 'new South Africa.'  It is assumed that white business only incorporates men with political connections for black economic empowerment deals, far from it.  Those deals are in the public eye because they are front page news.  The kind of black man white business incorporates is a subjective decision, taken in various boardrooms.
Sean Bristol in the novel chose Bongani because he used to be his caddy at the Stamford Hill Golf Club.  What he doesn't know is that Bongani is a voracious reader, a habit he picked up at the Earl's Court Library where he first worked as a cleaner.  He does not have a high school education but he knows that the best place to find information is in a library.  This improved his lot in life.
 He formed a society of African librarians when he was at the Earl's Court library.  He made useful contacts which led him to working for an educational institution.  He also had various jobs which were the result of his ability to find information and use it to his advantage.
Sean Bristol found him because he was on television a lot during South Africa's bid for the 2006 Soccer World Cup.  Bongani remembered him because he carried his golf clubs for a few years and accepted the invitation to join Zimbi Sugar as the Chairman.  Sean Bristol became The Board Member at Large.
Sean Bristol makes the mistake of freezing time, of looking at Bongani as the young black man who worked for him on the rolling greens but Bongani takes his job as the Chairman seriously.  Confrontation is inevitable but Bongani has the upper hand because he knows that knowledge is power.  He finds the information that will make him a real man, not Sean Bristol's yes man.
Learn More at www.sweetnessthenovel.com

Share and Enjoy