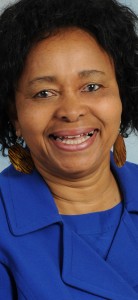 1.       Loyal visitors abandoned the website when my book went on sale.
2.       Google stats took a plunge.
3.       I figured visitors are so engrossed in Sweetness the novel they don't have time to visit the site.
4.       I could not take chances because the internet is unpredictable like the weather.
5.       I introduced drama with daily episodes, which I call the internet sitcom (i-sitcom).
6.       The name of the drama is Smart Phone The Movie, because you and I are addicted to these gadgets.
7.       Stats have gone back to normal.  No, they've gone through the roof.
8.       I cannot believe it that someone out there is waiting to hear how Kenya's mother and her friends are going to outwit their abusive daughters.
9.       My worst fear now is that they are so busy with the i-sitcom, they will forget to buy the novel.  There is no relationship between the two.
10.   Ce la vie!
Nonqaba waka msimang
P.O. Box 2063
Saxonwold
SOUTH AFRICA
Bio:  Nonqaba is a graduate of Columbia's University's Journalism School in New York.  She lived in Toronto, Canada for ten years before she returned home to South Africa in 1997.  She is the author of Sweetness The Novel.  She is also a film producer and critic.
Purpose:  To use the web as a platform to tell our stories.  (see all the posts in the website)

Share and Enjoy