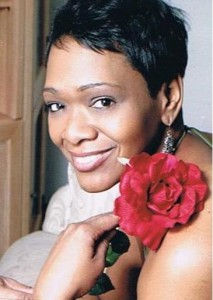 Site Description: Jewels In The Rough Blog is meant to stimulate thoughts on various aspects of women explore opportunities for the younger generation to shape its future. We intend to engage young girls to think critically and strategically beyond media sensation on issues of economic development http://jewelslifespace.blogspot.com/ to let your voice be heard.
Purpose: My goal is to host a city to city webspace where we can all come together and have a real conversation about what's really going on. I want single folks, married folks—young and old—to courageously let their voices be heard around financial literacy relationships, health, and personal safety topic that is often discussed on talk radio or afternoon TV shows, but rarely taken on face-to-face within our communities.
Professional Bio: My name is Rhonda Wheeler. I am passionate about helping businesses and organizations fine tune and leverage their brand to reach the most influential consumer – minorities, women owned and small business/nonprofit organization. I spent over 15 years developing and managing communications and public relations initiatives. I am the founder of Help Our Women Foundation http://www.HelpOurWomen.com and publisher of The Cleveland Today Show, a print and online directory to local resources for Northeast Ohio. I also worked previously for Internet Transaction Solutions (ITS) where I helped to manage community engagement, government affairs and sustainability initiatives. In addition to my public relations and communications background, I have been active with various organizations that serve women and girls including the board of the Women Creating Change For Change Network Northeast Ohio, Junior Achievement, and an Ambassador for American Heart Association.

Share and Enjoy