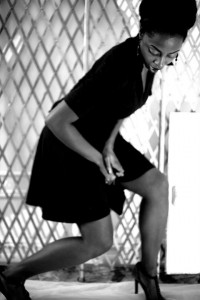 Bio
Hailing from Indianapolis, Indiana, Ellisa Oyewo is a graduate of Illinois Institute of Art-Chicago with a B.A. in Fashion Marketing/Management. With years of editorial experience, including a highly-coveted internship with Seventeen Magazine, Ellisa calls Brooklyn home and finds writing inspiration in many of the borough's cafes and coffee shops. Determined to leave her mark in the digital world one article at a time, Ellisa has contributed to The Swank Report Magazine, Love My Hair Magazine  and has  held the position of Fashion Editor of Coco & Crème online magazine. Ellisa currently juggles multiple online writing positions including blog editor of Styleaholics.com, In Her Shoes contributor, and founder of ChasingTheFame.com.
About Chasing the Fame
The concept of creating Chasing the Fame was to glorify the journey of reaching your dreams, while staying true to yourself. The purpose is to inspire people through others while also incorporating my life to display the highs and the lows of reaching your ultimate goal.
Today, media portrays individuals going from the "Im hustling" mode straight to "I made It!" and no one explains the journey in between. The problem arises when others who are looking up to these individuals do not receive instant overnight success. While in reality, it's the journey that has built up the person to be able to be successful. I aim for my blog to be an honest platform  to showcase all the emotions, thoughts, frustrations and inspiration that goes into achieving your dream. It acts as a reminder to stay focus on your passion and not the spotlight. If your dream is to be the best in the entertainment industry or top of the corporate ladder, we all still have challenges we must overcome no matter what background, race, gender or age. Once you develop and hone your gift, the due respect for your talents will eventually come to you. Be Inspired. Be Creative. Dream.

Share and Enjoy