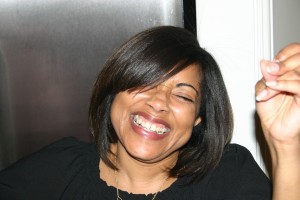 Michael Renee Daniels
In mid-January a friend and I hosted a vision board party.  We had a great time.  Before starting my board, I knew there would be images included for a greater spiritual life, more travel, better organization and time management, graduation followed by work I'm passionate about, taking steps toward financial security and relationships and family.  I was surprised to see a desire to marry in 18 months emerge.  I knew I wanted to get married, but making it a part of my vision board meant that I would have to take action.  Not only would I have to take action, but I would have to make myself vulnerable by speaking my desire out loud – scary.  Anyway, I decided among other things to start a blog.  Initially, it was meant to document my experiences as I journeyed toward the altar in 18 months.  Now that I have shared it with people, I see it will not only keep me accountable, but it has inspired some folks to follow their path.  After I wrote the first blog, I shared it with my cousin and he posted the link to his twitter account. The amount of support I've received after voicing my intent and starting this blog have been overwhelming.  The greatest support has come from folks I never expected to be co-co-conspirators or guardian angels.
That brings me here. Visit me at:
http://18monthstothealtar.blogspot.com/
Michael Renee Daniels is a single woman living in metro-Atlanta and taking intentional steps to be married in 18 months.  She holds a BS from Xavier University of Ohio and graduate degrees from Clark Atlanta University and Emory University.  She is currently pursuing a PhD in Sociology from Georgia State University.  Motivation to start this blog came from the overwhelming support she received when she announced her intent to marry in 18 months.

Share and Enjoy