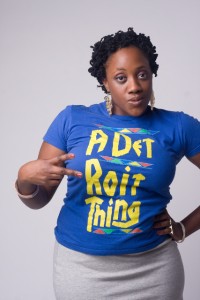 Black Blog of the Day: Black in the City
Blogger: Christian Reed
Black in the City, was birthed in Detroit, my hometown, where some people always say, there's nothing to do.  I didn't really want to feature fun things to do, however I wanted to let people know that, in a place where no one knows of anything to waste time on…I am living it up…whether it be just conversing with strangers, shopping, building my own events or merely people watching.  Black in the City, is has grown now to introduce folks to the life and times of a black girl in whatever city I land in…and doing things that are fun, out-the-box, and sometimes..free.
Here's a little about myself:
I am a Detroiter, tried and true.  A graduate from Cass Tech HS and University of Michigan, two of the largest schools in the state.  A self proclaimed weirdo who isn't afraid of public transportation, singing in the rain, living from check to check and writing about how much fun I can have going to events without an entourage … just me …being Black in the City.  Currently I am making my way through Texas … next up, Massachusetts.
Blog: blackcity313.blogspot.com

Share and Enjoy