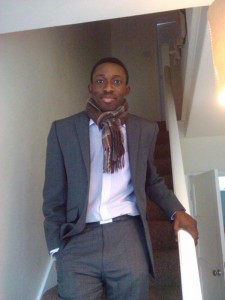 Biography
My name is babatunde rufai, 34yrs old. Though I have an engineering background, have always had passions for writing back in secondary. Am a brand strategist and I love writing. Why do I write? I write because I burn .I have questions in my heart am asking God. As in, what is my purpose in life? Why can't I love you with my whole heart? Why do I long for you in a different kind of ways I cannot explain? Why do I feel so lonely sometimes? Why do I wake up some days so fun of life and I seem to understand my purpose and other days am lost?
Purpose
To answer this question, I started blogging on blogspot. I discovered that when I write about my feelings, I set myself free ,while trusting That God has a purpose and plan for me, but until then, all I want to do is to keep on writing out my feelings, my journey through. I wanted to also help people, who feel the same way with me by creating a forum where we can chat together, cry together and carry each other's burden.
Site description
My site is called "The Pimpshow", and it has nothing to do with a pimp. The idea of pimp came while watching pimping my ride where an old car is transformed into almost a brand new car. I said wait a minute, I can change my life if I change my thoughts.
So www.thepimshow-tot.blogspot.com is a collections of poems, articles about the nights of a troubled man ,his  feelings, the questions in his heart, and his love for his creator, his hope, his dreams, his longings and his victories.

Share and Enjoy