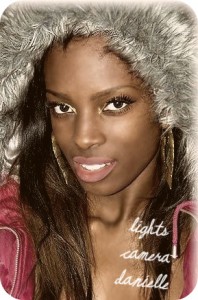 Love, Sex & Dating with Danielle Miller

lovesexdates.blogspot.com
A personal blog written by young mother, model and writer Danielle Miller.
Includes her thoughts and experiences on topics most are too scared to openly discuss.
Such as, sex, dating and the opposite sex.
My Blogging tip
Include visual stimulation. Try to add some descriptive and humourous images to your
blog articles. It helps to further emphasize your topic and make your blog more colourful and
interesting to read. Keeping the attention of the reader. Personal pictures where possible
are even better in helping to connect your reader. The same goes for blog ads. Graphical ads
can often attract the attention of your viewers more than a text ad in some cases.

Share and Enjoy