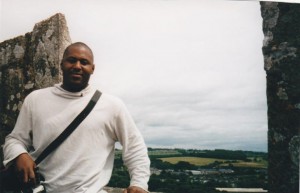 Healthyblackmen.org is a dynamic online health and lifestyle magazine for black men and their allies. Our philosophy is that living your healthiest life is living your best life. Our mission is to increase investment in the health of black males everywhere through news, information, and health strategies that are realistic and doable. Additionally, healthyblackmen.org aims to build an online community through its other platforms on Twitter @BlkMenUSA, our Facebook Fan page, and our growing YouTube channel. We believe that when you know better, you can do better.
Healthyblackmen.org is not only an online health magazine but it's a MOVEMENT for MEN. The crisp, multi-functional website includes a variety of health-related topics and categories, a weekly video presentation, a Twitter chalk board with real-time "tweets" and a comment section on every page to get the latest feedback from the thousands who visit our website every month.
Blogger Bio:
Publisher, Walker Tisdale III is a hybrid of part helping professional, part mighty writer and communicator, and part advocate. This former television news writr/reporter (Detroit, Michigan) transitioned into the public sector with two graduate degrees in public health and clinical social work. Professional experiences included working on health disparities, HIV/AIDS, Alzheimer's, and public health policy from local health departments to the Centers for Disease Control and Prevention. A former news and political blogger, Mr. Tisdale yearned to get back to his media roots. The internet allows him to bring the best of the web and his public health/mental health knowledge to produce original, relevant, and interesting content.

Share and Enjoy