SITE DESCRIPTION: www.tvsmacktalk.com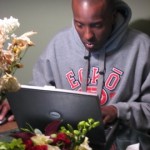 TV Smack Talk started off as a blog to discuss my favorite television shows, but then slowly migrated into coverage of all things Hollywood. We encourage reader engagement and return visits by offering content that keeps readers visiting and commenting daily. Our snarky views, colorful commentary and daily coverage of the latest gossip keeps our site traffic growing month after month.
A Graduate from Rutgers University I started blogging with Confessions of a Poor, Insane Future Millionaire. That Blog has launched into F.T.B. IM Solutions. I launched this internet marketing company working 7 PM to 3 AM while maintaining my full time job. The company now owns and operates over 50 web properties including blogs, coupon sites and online stores.

Share and Enjoy