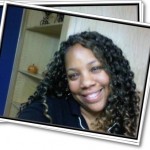 About Sonia Winland
Born California, I grew up in the Bay Area and have been a resident for 30+ years.  As a Marketing VP & Executive Admin for an IT Consulting Firm in California, I found myself focusing my off time in Blogging when I created, LogAllot.com.
My penchant for sharing what I have learned over the years with Marketing and Website design has been labor of love where I can help newbie's ride the waves of building a winning blog. In August, I created CriteekMyBlog.com, where I am able to help new and old bloggers fine tune their existing blog design, layout and navigation. I don't claim to be a "guru "or perfect and I have made my fair share of mistakes, but if I can help just one person make their blog better, blog smarter and still KEEP IT REAL, then that is fine with me!
Mentions & Guest Posts for and by LogAllot.com
-The BizChickBlog – Buying a Car? Common Sense Tips for Women
-LetsGo.com – Why Your Next Trip Should Be Down a Road Less Traveled
-Yankee Texan Mom – Why Hops are a Waste of Time
-Prolific Studios – The Top 13 Blogs I Frequent For Awesome Community, Content and Creativity
-Solo Biz Coach – The Do's and Don'ts of Starting a Business Online: When You Are Broke
Personal:
My personal interests include travel, writing, golf, motivation, self improvement, camping, fishing and baking peanut butter cookies for my boyfriend.  I have (4) new best friends: (2) Marlin's and (2) Remington's.  You might meet them if you show up to my house unannounced.
My Joys:
The love of my life: My Man
My Family – Felicia, Mom & Bro
My girls: Brandy & Christy
My Doggies and Kitties
My Job
Social Media:
Subscribe to my RSS Feed: http://feeds.feedburner.com/Logallot
Follow me on Twitter: logallot
Facebook: https://www.facebook.com/pages/LogAllotcom/140697455987480
Websites:
LogAllot.com – http://www.logallot.com
CriteekMyBlog.com – http://www.criteekmyblog.com

Share and Enjoy