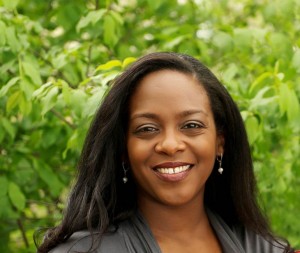 About Kanesha:
Kanesha Baynard is a certified life coach, speaker, blogger, and educator. As a recovering overachiever, Kanesha knows and understands the internal tensions that come up when a person's core values are not aligned with the daily life they are living. Kanesha has applied inquiry techniques – that identify limiting beliefs – to her personal and professional life. Through this process, she has been able to create space to nurture her mind, body, spirit, and creativity to live an authentic and bold life. She shares these tools with her blog readers and clients so they can free themselves from any thought dungeons.
Kanesha's Blogs:
This blog is about my adventures in multigenerational-ville. I talk about what it is like having my mother-in-law live with my family and me. I take a look at the pros and cons of this living situation and how we make it work. I also address the challenges and successes this living arrangement has on supporting the careers of my husband and me.
http://www.boldlivingtoday.com/blog/
This blog talks about empowerment, career launch/re-launch, and multigenerational/in-law dynamics. The posts are designed to outline a problem and then provide steps and tools to move to the next positive step.
Kanesha's Blogging Tips:
In order to keep your blog fresh and relevant, it is important to read a variety of things. This can be books, magazines, newspapers, or other blogs. You don't want to repeat the exact same message as another writer, but you do want to know what interests people or keeps them up late at night.
While writing your blog, you should make sure you are using your authentic voice so readers will come to know you. No one likes a poser, and if the voice in your writing sounds off or inauthentic, people will lose interest very quickly.
You should also ask for your readers' options or viewpoints. People like to feel part of a community. Having a blog post that draws them in, allows them to tell their story, or lend their expertise is very powerful.

Share and Enjoy