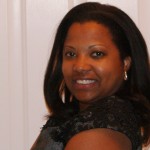 About Melissa & Twin Fabulous
Any woman can easily be overwhelmed as the mother of twins plus a 5-year old.
My goal is remain sassy, savvy and above all sane as I navigate parenting, marriage and a career.
I am determined to hold on to the woman I was before having kids. I try to continue to find the time for things that make me happy. I love my husband, reality TV, travelling, tech toys and fashion. I am an optimist but can be quite sassy. I share my story and hope to inspire others to be sassy, savvy and sane.
I have an MBA in Business and over 15 years of experience in corporate America. I continue to work full-time. Blogging has become a great outlet for me.

Share and Enjoy